Veelgestelde vragen
Heeft Skate-dump.com ook een winkel?
Skate-dump.com is een onderdeel van Running & Skating Center Koole Sport. Een bekende sportzaak in het historische hart van Middelburg.
Alle artikelen die u kunt vinden in onze webshop zijn op voorraad in ons aangrenzende magazijn, je bent van harte welkom om de producten te komen passen. Ook voor service zoals het slijpen en ronden van schaatsen of het thermoplastisch vervormen van schaats- of skeelerschoenen kun je zo binnenstappen.
Koole Sport is wereldberoemd in Zeeland om zijn looponderzoeken en hardloopadvies. Zoek je goede, betaalbare hardloopschoenen en wil je goed advies? Kom dan langs of bestel online!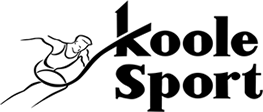 Levert Skate-dump.com uit voorraad?
Ja, het is misschien aan de buitenkant van ons pand niet te zien, maar alle artikelen in onze webshops zijn voorradig. Dit om een snelle levering te garanderen! U ziet op de site welke maten of kleuren van een bepaald product op voorraad zijn!
Berekent Skate-dump.com verzendkosten?
Verzending van uw bestelling boven de €25 euro en naar een Nederlands of Belgisch adres is gratis! Voor bestellingen onder de €25,- vragen wij een bijdrage van €3.95.
Wat te doen als...
De maat van mijn product niet juist is?
Mocht blijken dat de maat van uw product niet juist is, en de gewenste maat niet meer verkrijgbaar, vraag ons dan advies per mail. Wij zullen onze uiterste best doen u een passend product te adviseren. Het vervangende product wordt pas verzonden, zodra wij uw product retour hebben ontvangen.
Het bestelde product onvolkomenheden bevat?
Wij leveren uitsluitend kwalitatief hoogwaardige producten. Om dit te garanderen werken we met de beste merken. Natuurlijk kan er wel eens iets mis gaan! Mocht dit bij u het geval zijn, onze excuses daarvoor. Neem ook in dit geval contact met ons op, wij zullen onze best doen om van u toch een tevreden klant te maken!
Het bestelde product niet aan uw verwachtingen voldoet?
Wettelijk heeft u een bedenktijd van 14 werkdagen om uw aankoop te mogen annuleren. We doen echter niet moeilijk als het iets langer duurt en hanteren 30 dagen bedenktijd ! Het belangrijkste is namelijk dat u een tevreden klant bent!
De retourkosten zijn voor uw rekening.
Om het retourproces gestroomlijnd af te kunnen handelen is het handig om een briefje met uw gegevens bij de retourzending te doen!
Komt u er niet uit of heeft u een klacht?
Uiteraard doen wij ons uiterste best om uw bestelling snel en accuraat te behandelen, en goed om te springen met uw persoonlijke gegevens. Echter zit een foutje soms in een klein hoekje, en zijn wij er altijd blij mee als u ons daar op wijst. Met uw opmerkingen kunnen wij onze dienstverlening verbeteren!
We raden je aan om klachten eerst bij ons kenbaar te maken door te mailen naar info@skate-dump.nl. Na ontvangst van uw klacht ontvangt u van ons een bevestiging.
Wij zullen uw klacht binnen 14 dagen na ontvangst beantwoorden, mocht het meer tijd nodig hebben, dan zullen wij u hiervan op de hoogte stellen. Mocht u dit niet op prijs stellen, dan kunt u ook altijd contact op nemen met de afdeling bemiddeling van Stichting Webshop Keurmerk waar wij bij zijn aangesloten. Mocht de bemiddelingspoging om enige reden niet tot een bevredigende oplossing leiden, dan bestaat de mogelijkheid om uw geschil voor te leggen aan de Geschillencommissie (SGC).